Bloody Orkney
It's November 1942. Bob Sutherland, Monique Dubois and the Military Intelligence 11 team fly in to review security in Orkney, home to one of the most important and most heavily defended naval anchorages in the world.
But an unidentified body has been found. It becomes clear that powerful men have things they'd rather keep hidden and MI11's arrival threatens the status quo. Then Bob stumbles over a ghost from his past and things get far too personal.
He and Monique are called away to resolve a crisis at a secret experimental base at Gruinard Bay in Wester Ross. When they return to Orkney, they find that the rules have been rewritten and they are in very real danger.
'Bloody Orkney' was published by Arachnid Press on 29 June 2021. The cover design is the work of Carolyn Henry, based on a photograph of the Ring of Brodgar in Orkney taken by Maureen Lussey.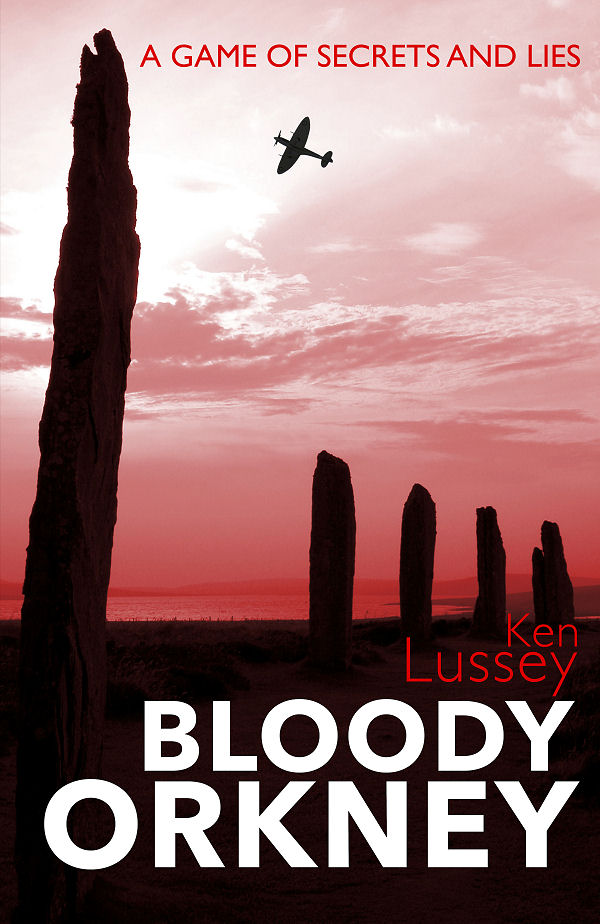 ---
Background
Excerpts
Reviews
Nigel Fitzsimmons, 24 July 2021: "Ken Lussey never disappoints. Another one you have to keep reading until it's finished. From the Orkney isles to Moray to Easter Ross, the familiar locations (to me) enhance the enjoyment. Can't wait for the next one!"
The Orkney News, 16 July 2021: "Let me begin with a summary – this is a good read, enjoyable, hardly Kafka but if you enjoy a historically set crime thriller then this is for you. Put it this way, I do enjoy that and I enjoyed this book particularly... Ken Lussey writes well, the story skips along logically and engagingly and is a genuine page turner, I got through it in seven readings and some quite late nights because it was pretty gripping... A really good diversion that took me to Orkney in the Second World War. I'm off to see what else Ken Lussey has written, which is really all that needs to be said from my perspective and possibly yours."
K&K Henderson, 13 July 2021: "The third in the series featuring Bob & Monique does not disappoint. A great story... Monique is given a bigger and better role in Bloody Orkney... The plot keeps you hooked and the pages keep turning in the quest to find out what happens next."