The High Road
'The High Road' is a fast-paced contemporary thriller set mainly in central Scotland and the far north-west.
Callum Anderson is in Scotland to scatter his father's ashes when he's asked by a cousin to look for her missing sister, Alexandra. With his life in London in tatters and suspended from duty by the Metropolitan Police, why not?
It soon becomes clear that Alex is on the run from a local criminal. But someone much more dangerous is after her too and sees Callum as a means of finding her and adding to a trail of bodies that extends across two countries.
After a brief entanglement with a Police Scotland anti-terrorist operation, Callum drops off the radar to follow the only lead he has left, which takes him to the far north-west of Scotland. But can he find Alex before his own hunter finds him?
'The High Road' was published as an eBook by Arachnid Press on 15 September 2023. The cover design is the work of Carolyn Henry Photography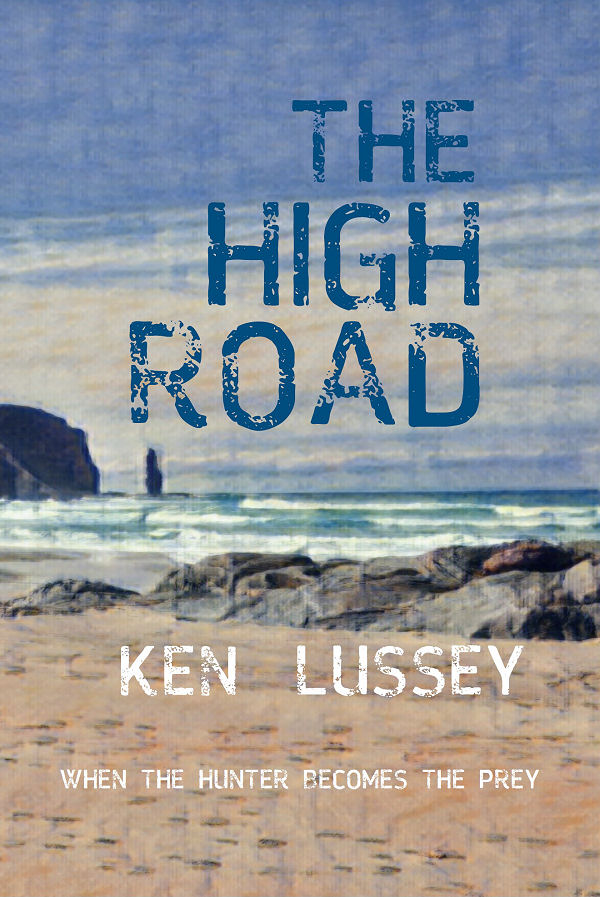 ---
Background
On publication day, Ken wrote: "It's great to see 'The High Road' out in the wild. This book has been a long time in the making. I originally finished it just in time for the world to be changed out of all recognition by the pandemic. Since a kind of normality has returned I've unpicked it and reset it several years later. Having said that, it's been no hardship at all to revisit some of our favourite parts of Scotland to ensure that a book set this June and July reflects the modern world. I hope you enjoy it!"
Excerpts
---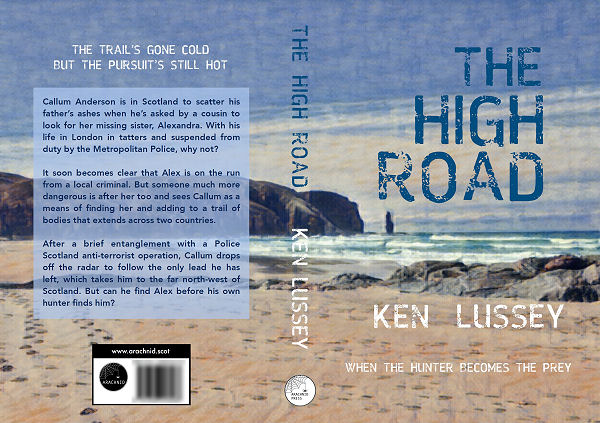 ---
Reviews
ColA on Amazon, 1 November 2023: "Five Stars. Excellent book, brilliantly written. Mention of Portpatrick, St. Monans, Kinlochbervie, Lock Stack, Kylesku, Muir of Ord, Lairg, etc. bring back memories old & new."
NextToTheAisle, 21 September 2023:
"The book ends on a high and it calls to mind the film Local Hero..."
"Lussey has always been fond of Scotland and takes pleasure in the landscapes and transposing the lush vistas to parchment, with a keen eye for mood and atmosphere. Here the road less travelled is key to the narrative of Callum as he must follow hunches and visit towns he has never heard of to find the missing persons."
"Callum shows himself to be a deft detective, capable of inducing information from people and overcoming obstacles when necessary... Yet there is growth and development for the character as the narrative progresses..."
"The story is well told and at a pace familiar to readers of Lussey's other works, the concluding shoot-out and fallout is handled delicately and you admire the moxie of a character like Callum, a man who is... getting his mojo back in more ways than one."
"And in the author's note, there is a promise of a sequel."
---