A Tangled Web
'A Tangled Web' is a fast-paced contemporary thriller set in northern Scotland.
Callum Anderson returns to north-west Sutherland to help local GP Jenny Mackay investigate the death of her husband. The authorities say he committed suicide but she's convinced he was murdered.
As an accountant and a councillor, Iain Mackay was an upstanding pillar of society. Or was he? Callum soon discovers that Iain lied to everyone who thought he loved them: especially his wife and his daughters. He was also a philanderer, a blackmailer and thoroughly corrupt. The possible motives for both murder and suicide begin to mount.
What Callum discovers puts his fledgling relationship with Jenny under real strain. But that becomes the least of their problems when they come up against people who have already killed and would have no qualms about killing again.
'A Tangled Web' was published as an eBook by Arachnid Press on 15 November 2023. The cover design is the work of Carolyn Henry Photography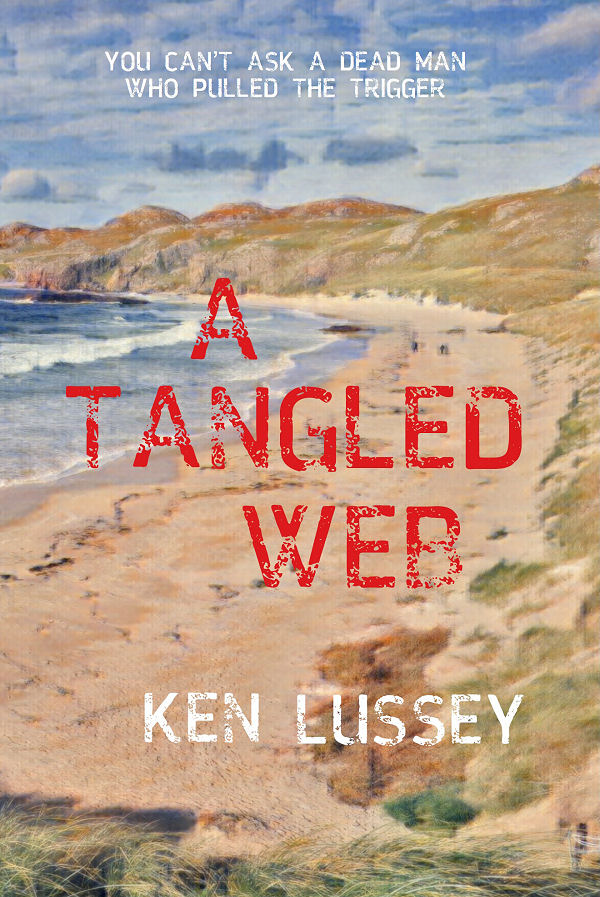 ---
Background
Excerpts
---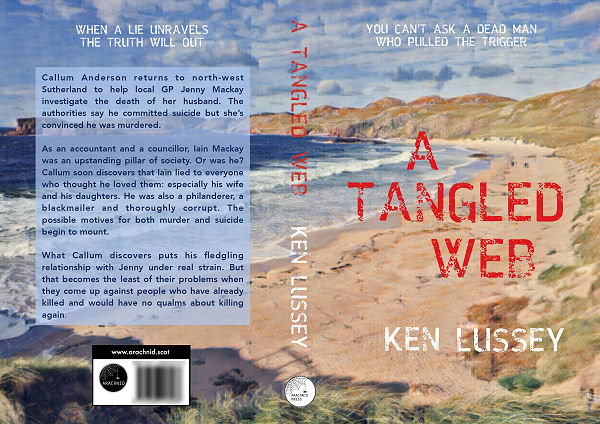 ---
Reviews
ColA on Amazon, 28 November 2023: "Five Stars. Another fine piece of writing - could almost revisit the many well-known locations. Great writing, themes held together well and totally absorbing. Reminded me of many kent locations across the Northern Highlands toured over the decades."
NextToTheAisle, 15 November 2023:
"Prolific Scottish based author, Ken Lussey, returns with his second contemporary set novel of the calendar year. Starring his new creation, Callum Anderson, a Metropolitan Police officer, whose life has taken a strange turn and finds himself out of familiar water in the Scottish Highlands."
"Lussey again weaves in historical facts of long lost locations and paints wonderful pictures of lovely landscapes..."
"Lussey remains a capable and prestigious talent of maintaining narrative hold of the proceedings, never wavering in terms of pace and thrust of the cut that finds our lead characters in worrying moments of peril."
"Written with such a verve and intelligence that it is commendable he can write with such authority and assuredness release upon release. Another great addition to his catalogue..."
---