The Stockholm Run
'The Stockholm Run' is a fast-paced thriller set largely in Edinburgh and Stockholm during World War Two. It is my fifth novel and the fourth of my WW2 thrillers featuring Bob Sutherland and Monique Dubois.
It's March 1943. The death of an intruder reveals a hidden military bunker at Dundas Castle near Edinburgh, a living relic of an anti-invasion scheme from earlier in the war. Bob Sutherland and the Military Intelligence 11 team follow a trail that leads to a much larger secret, buried beneath Edinburgh Castle.
As the mystery in Edinburgh unravels, Bob Sutherland and Monique Dubois are sent to Stockholm, a city supposedly at peace in a world at war. There they are to take delivery of a message of critical national importance.
Or is it all a carefully crafted trap? Both encounter ghosts from the past in Sweden. Can their relationship survive what they uncover? Will they live long enough for that to matter?
'The Stockholm Run' was published by Arachnid Press on 26 May 2022 and is available in paperback and Kindle editions. The cover design is the work of Carolyn Henry.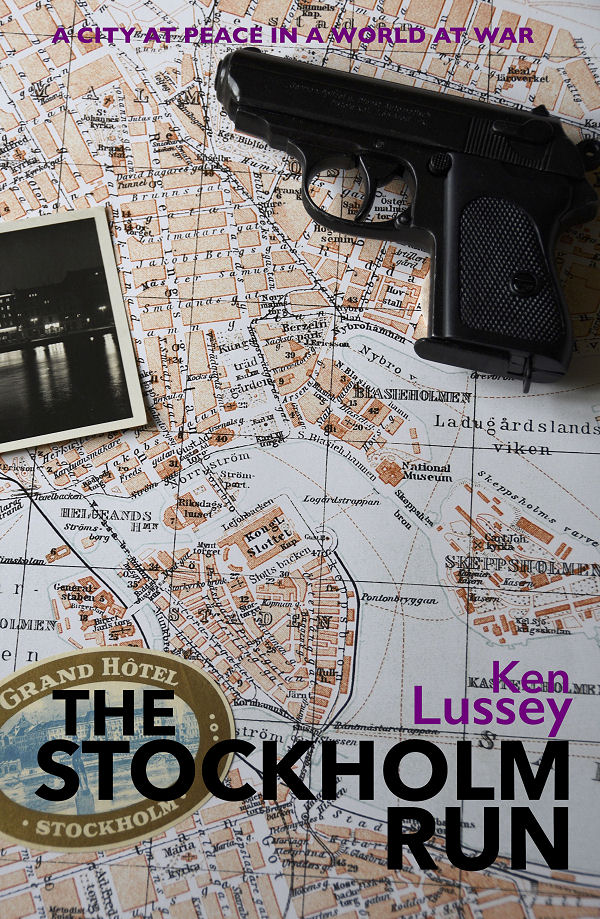 ---
Background
Excerpts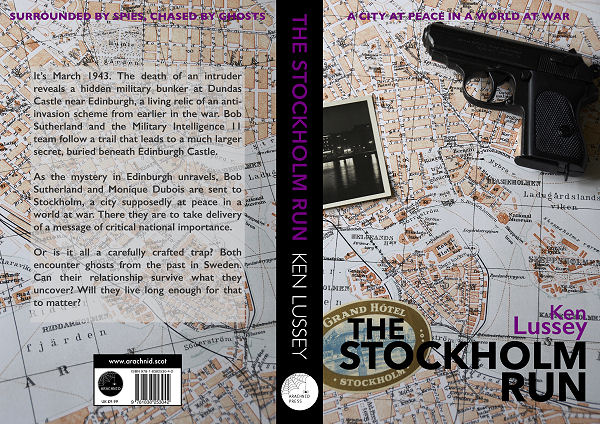 ---
Reviews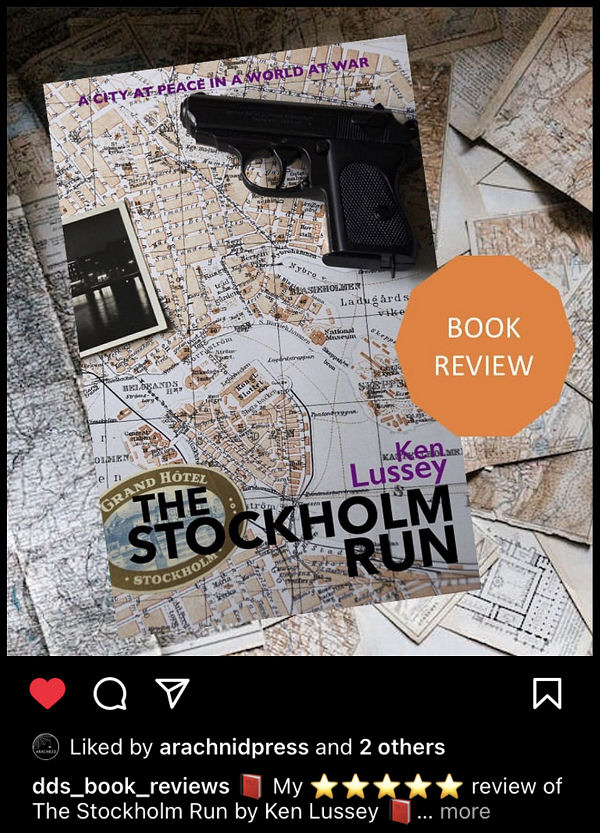 DebsBookReviews, 12 September 2022: "Five star review... it had me hooked... Highly recommended."
NextToTheAisle, 20 July 2022: "Superb new thriller by Ken Lussey... Lussey as always writes with a real clarity and conciseness, his style is matter of fact but he is helped by a keen eye for period detail painting a wonderful picture of war-torn Stockholm due to his intense research; Lussey loves writing about new places from the architecture, to the fashion of the time. He takes care to share the opulence in the Grand Hotel so it shines forth from the page... Written with a pleasing dependability a returning series provides, The Stockholm Run is a must for fans of World War 2 history and lore. A faithful imagining of fictional work set amidst history changing before their eyes."
BrunoA, 27 June 2022, (excerpts translated from original French): "Twists and turns, right to the last line, grand settings, precise descriptions and meticulous historical precision are the ingredients of a particularly successful and enjoyable novel. Undoubtedly the best of the author's thrillers, which we close with regret and which makes you want to know what happens to the characters on their next adventures."